My 48 HARLEY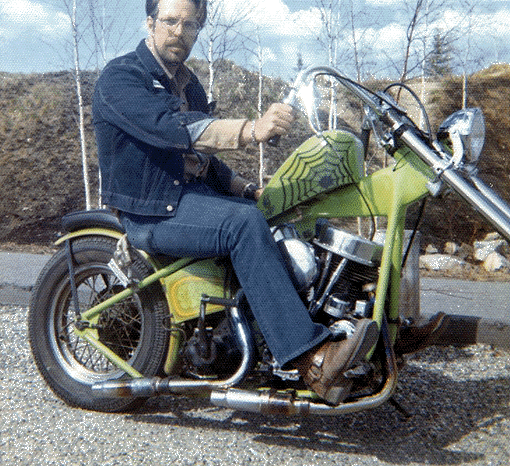 I bought this bike in Fairbanks,Alaska.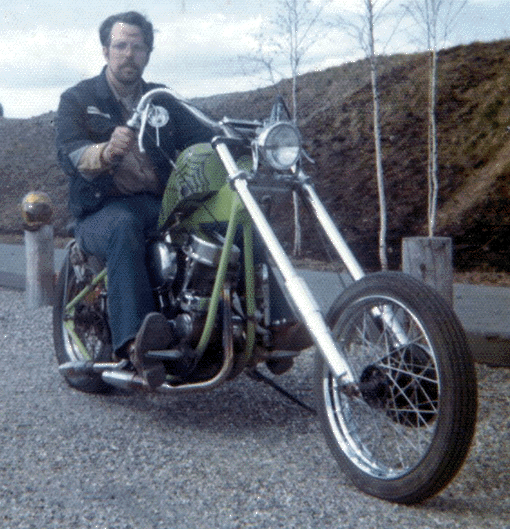 These pic's were taken in the ALASKALAND parking lot.
After a short summer I had a long cold and dark winter to get through. So I reworked the pan.I did all work in our 1 bedroom apt. so you know my wife wasn't happy.CHECK IT OUT BELOW.